Filatov Aleksandr Gennadevich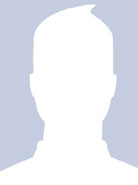 Organization:
The Federal State Budget Educational Institution of Higher Professional Education "Belgorod State Technological University. VG Shukhov »
Additional information:
Автор и соавтор более 50 печатных трудов, в том числе 2 учебных пособий с грифом УМО, 3 изобретений и патентов. Область научных интересов: построение современных систем автоматического управления сложными техническими системами использованием методов нелинейной динамики и «мягких» вычислений.