Savelev Vjacheslav Vladimirovich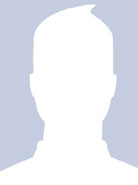 Organization:
Keldysh Institute of Applied Mathematics (Russian Academy of Sciences)
Additional information:
Имеет более 80 публикаций, посвященных аналитическому и численному исследованию различных задач физики плазмы. В их числе обзоры (совместно с А.И. Морозовым) «О Галатеях – ловушках с погруженными в плазму проводниками». УФН, т. 168, No 11, c. 1153-1194, 1998 г. и «Fundamentals of Stationary Plasma Thruster Theory». Reviews of Plasma Physics, v.21, p.203-391, 2000, Kluwer Academic/Plenum Publishers, N.Y. Consultant Bureau. Лауреат Премии им. И.В.Курчатова (2003).