Balandin Dmitry Vladimirovich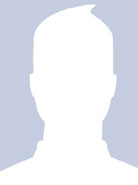 Organization:
Lobachevsky State University of Nizhny Novgorod
Additional information:
Область научных интересов – теоретическая механика и теория управления. Автор более 100 научных публикаций, соавтор монографии «Optimal Protection from Shock, Impact, and Vibration», изданной «Gordon and Breach Publishers» в 2001 году. Лауреат премии РАН им. А.А. Андронова за 2003 год.