Guria Georgy Teodorovich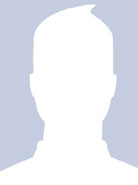 Organization:
FEDERAL STATE BUDGETARY INSTITUTION HEMATOLOGY SCIENTIFIC CENTER OF THE MINISTRY OF HEALTH OF THE RUSSIAN FEDERATION
Position:
Заведующий Лабораторией криобиофизики клеток крови. Преподаватель кафедры физики живых систем факультета молекулярной и биологической физики МФТИ.
Additional information:
Область научных интересов – биофизика сложных самоорганизующихся систем, теория неравновесных структур.
Статьи автора
| Авторы | Название статьи | Журнал |
| --- | --- | --- |
| Dudchenko O. A., Guria G. T. | Numerical study of flows past a pair of partially shrouded rotating cylinders | «Izvestiya VUZ. AND», 2010, vol. 18, Iss. 4 |
| Guria G. T., Malinetskii G. G., Sominski G. G., Poizner B. N. | To the 85th anniversary of Dmitry Ivanovich Trubetskov | «Izvestiya VUZ. AND», 2023, Vol. 31, Iss. 3 |