Talagaev Yury Viktorovich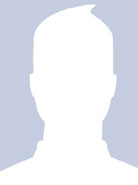 Organization:
Balashov branch of the Saratov State University. N.G. Chernyshevsky
Additional information:
Область научных интересов: моделирование и оптимизация сложных систем, управление хаосом, многопараметрическая коррекция динамических систем. Автор 48 научных статей в отечественной и зарубежной печати. Принял участие в нескольких международных конференциях. Член Международного общества физики и управления (IPACS, 2007).