Zhusubaliev Zhanybaj Tursunbaevich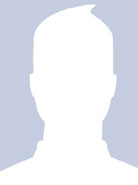 Organization:
Federal state budgetary educational institution of higher professional education "South-West state University"
Position:
Профессор кафедры вычислительной техники.
Additional information:
Область научных интересов – теория бифуркаций и динамического хаоса; сложная динамика и хаос в кусочно-гладких динамических системах, импульсных системах управления и вибрационной механике. Опубликовал свыше 100 работ в отечественной и зарубежной научной печати, является соавтором 5 монографий и одного учебного пособия, включая монографию «Zhanybai T. Zhusubaliyev and Erik Mosekilde, Bifurcations and Chaos in Piecewise-Smooth Dynamical Systems. World Scientific, 2003». Член Международного общества физики и управления (IPACS).