Dmitriev Sergej Vladimirovich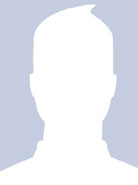 Organization:
Institute of Problems of Metal Superplasticity RAS
Position:
Заведующий лабораторией в Институте проблем сверхпластичности металлов РАН (Уфа).
Additional information:
В период с 1995 по 2007 год работал в Японии в Токио в Университете электросвязи и затем в Токийском государственном университете. Опубликовал 130 научных работ по нелинейной динамике в различных областях физики.