Ryashko Lev Borisovich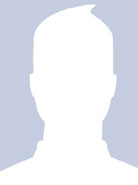 Organization:
Ural Federal University named after the first President of Russia B.N.Yeltsin
Position:
Профессор кафедры математической физики
Additional information:
Область научных интересов – устойчивость, стабилизация и управление стохастическими системами. Автор ряда статей по данной тематике и монографии «Стохастические аттракторы нелинейных динамических систем» (в соавторстве с И.А. Башкирцевой).
Статьи автора
| Авторы | Название статьи | Журнал |
| --- | --- | --- |
| Ryashko L. B., Smirnov A. V. | Deterministic and stochastic stability analysis for glycolitic oscillator | «Izvestiya VUZ. AND», 2005, Vol. 13, Iss. 5-6 |
| Ryashko L. B., Stihin P. V. | Noise-induced backward bifurcations in stochastic Roessler system | «Izvestiya VUZ. AND», 2005, vol. 13, Iss.4 |
| Ryashko L. B. | Quasi-potential method for 2-torus stochastic sensitivity analysis | «Izvestiya VUZ. AND», 2006, vol. 14, Iss. 1 |
| Bashkirtseva I. A., Karpenko L. V., Ryashko L. B. | Analysis of attractors for stochastically forced «predator–prey» model | «Izvestiya VUZ. AND», 2009, vol. 17, Iss. 2 |
| Bashkirtseva I. A., Ryashko L. B., Tsvetkov I. N. | Stochastic sensitivity of equilibrium and cycles for 1D discrete maps | «Izvestiya VUZ. AND», 2009, vol. 17, Iss. 6 |
| Bashkirtseva I. A., Perevalova T. V., Ryashko L. B. | Analysis of noise­induced bifurcations for the Hopf system | «Izvestiya VUZ. AND», 2010, vol. 18, Iss. 1 |
| Bashkirtseva I. A., Karpenko L. V., Ryashko L. B. | Stochastic sensitivity of limit cycles for «predator – two preys» model | «Izvestiya VUZ. AND», 2010, vol. 18, Iss. 6 |
| Bashkirtseva I. A., Ryashko L. B., Fedotov S. P., Tsvetkov I. N. | Backward stochastic bifurcations of the henon map | «Izvestiya VUZ. AND», 2011, vol. 19, Iss. 2 |
| Ryashko L. B., Bashkirtseva I. A., Stihin P. V. | Stochastical sensitivity оf cycles оf Roessler system in transition to chaos | «Izvestiya VUZ. AND», 2003, Vol. 11, Iss. 6 |