Isaeva Olga Borisovna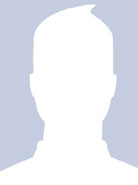 Organization:
Saratov Branch of Kotel`nikov Institute of Radiophysics and Electronics of Russian Academy of Sciences
Position:
Старший научный сотрудник СФ ИРЭ РАН
Additional information:
Исаева Ольга Борисовна - родилась в 1977 году в г.Баку. После окончания Саратовского государственного университета (1999) работает в Саратовском филиале Института радиотехники и электроники РАН, где в настоящее время является старшим научным сотрудником. Помимо этого работает на кафедре динамических систем СГУ с момента ее основания. Кандидатскую диссертацию защитила в 2003. Область интересов - нелинейная динамика и теория хаоса.
Статьи автора
| Авторы | Название статьи | Журнал |
| --- | --- | --- |
| Isaeva O. B., Kuznetsov S. P. | Approximate description of the mandelbrot set. Thermodynamic analogy | «Izvestiya VUZ. AND», 2006, vol. 14, Iss. 1 |
| Kuznetsov A. P., Kuznetsov S. P., Ryskin N. M., Isaeva O. B. | Nonlinearity: from oscillations to chaos | «Izvestiya VUZ. AND», 2008, vol. 16, Iss. 1 |
| Rozental R. M., Isaeva O. B., Ginzburg N. S., Zotova I. V., Sergeev A. S., Rozhnev A. G., Tarakanov V. P. | Automodulation and chaotic regimes of generation in a two-resonator gyroklystron with delayed feedback | «Izvestiya VUZ. AND», 2018, Vol. 26, Iss. 3 |